Based on our 'customer's first' policy, we put the upmost importance on the safety of our customer's personal information. To make sure that any information regarding our customers is safe we've put the policies in place:
Formulation of the rules regarding handling such information that all of our employees have to follow.
Collection and use of the personal information is always only for the reason of providing the customer with ordered service.
Implementation of a proper safety measures. We prevent an unauthorized access, use or leakage of our customer's personal information.
Respect for the customer's rights. When handling the sensitive information we always act accordingly with the rules regarding customer's rights, as well as social rules and standards.
Compliance with laws and other regulations. We act accordingly with the laws regarding the personal information and privacy policies. All of our employees understand the importance of protecting personal information and handling it properly, as to avoid any unauthorized access or leakage of the sensitive data.
DISCLAIMERS:
Although we put a lot of effort in preventing any damage or loss of the information regarding our customers, we do not take a responsibility in following cases:
The content of the website's offer may not be 100 % accurate. You should contact us directly if you want to make sure that the information posted on the website is actual and valid. Therefore we will not be held responsible for any damage or other disadvantage caused to the users by the information posted on this website.
The information posted on this website may be a subject to change or cancellation without any further notice. We do not take responsibility for any damage or disadvantage caused by such an occurrence.
In some events that cannot be prevented (vis maioer) such as fire, war, earthquake, blackout and other reasons of similar nature, we do not take any responsibility for a possible system failure. In such cases we also reserve the right to suspend or completely shut down our operations and services, until the operation will become possible.
4. If you want to post any links please do so on the front page. Any links related to the inappropriate content will not be tolerated and the users posting it constantly will face the legal consequences of such behavior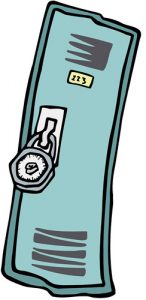 .